Want to study abroad? Your mind must be revolving around top study destinations like Italy, Australia, Spain and the UK.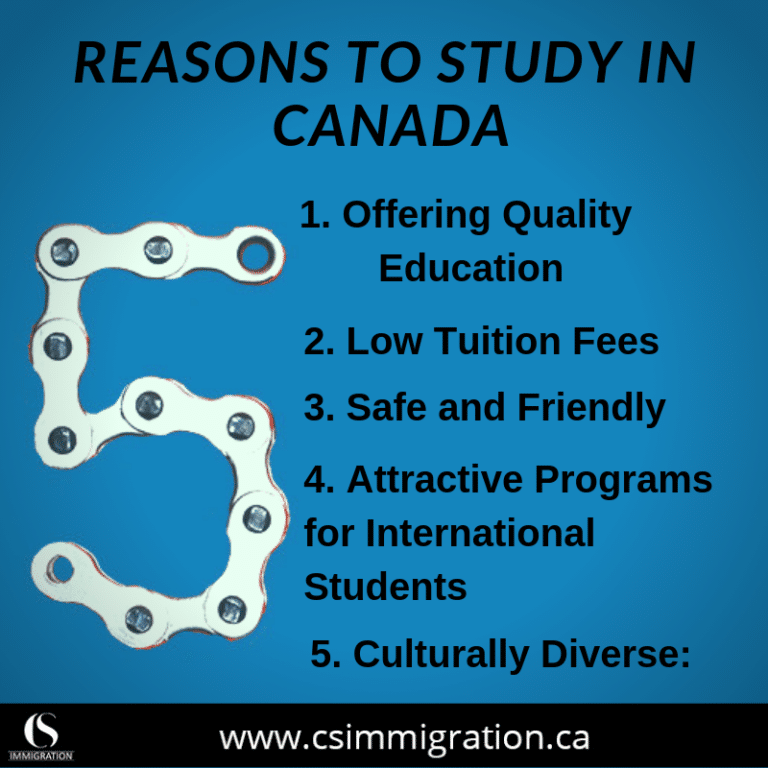 What about Canada? Over the past few years, Canada has been emerging as one of the preferred study destinations among the students. In September 2017, International Student Admissions Service surveyed 1,700 students and found that over 60% voted Canada as their preferred study destination abroad.
Thanks to the nation's low tuition fees, high-quality education, safe environment and liberal immigration policy.
Here are some reasons making Canada one of the top study destinations in the world.
Offering Quality Education:
Canada is counted among the nations with the best education system in the world. No wonder that Canadian degree is recognized around the world. Times Higher Education has put three Canadian universities in its list of top 100 universities in the world. No matter if you opt for a university, college or a training school, one thing is for sure that you will be getting a world-class education.
Low Tuition Fees:
While tuition fee is generally higher for international students, it is cheaper than comparing to the tuition fees of other countries. For example, annual tuition fee for undergraduate degree is $16,746 compared that to U.S. ($24,914 USD), Australia ($24,081 USD) or the United Kingdom ($21,365 USD ).
Besides, the cost of living is more affordable compared to other study destinations in the world.
Safe and Friendly:
Canada is one of the safest places to live on earth. There is no political instability or situations like civil war. The nation is even safer than the USA where crime and violence are still an issue.
Attractive Programs for International Students:
Canada has programs like Post-Graduation Work Permit, Provincial Nominee and federal economic immigration to let the students get some work experience. One more thing—getting Canada study visa has been made easier and quicker for the students from selected nations, including India.
Culturally Diverse:
Canada is the home to multicultural populations. Almost all of the world's diverse ethnic groups are found here. It means that the environment of Canada is more home-like, more welcoming for you.
So these are some awesome reasons to choose Canada as your study destination. What are you waiting for? Apply for a study visa in Canada now!