Many immigrants consider Canada as the new land of hope. It is the country that can help you achieve your dreams through education, work, and investment. But making your dream come true is not easy. At first, you have to immigrate to Canada and live there for a number of years before you can start getting the benefits the government of Canada offers to its Permanent Residents or Citizens.
Why You Should Immigrate To Canada
Canada has the highest immigration rate out of all the countries. Immigrants are accountable for 2 thirds of the population growth of Canada. Canada is considered as the 6th best country to live in the world. It is of no surprise why people want to migrate to Canada, the country has an amazing education system, has a great future for skilled people, and offers a number of benefits when you become a permanent resident.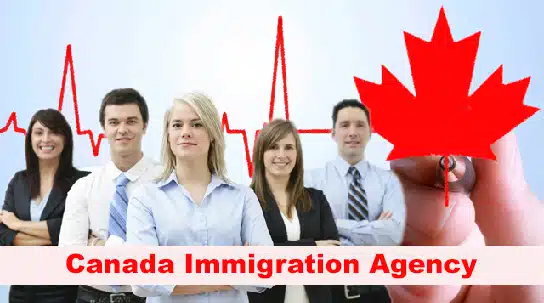 Another reason why people choose Canada is because of their amazing public health insurance system, which is only available for citizens and permanent residents.
Are You Eligible to Immigrate to Canada?
Before you apply for a visa, you should know that there are a number of categories where you can apply in. You should have a word with a Canada immigration agency so you can know where you fit in. The immigration agency can help you with your situation and can help you attain a visa.
Here are some of the categories where you can apply in:
Family Sponsorship Program
Express Entry Program
Quebec Skilled Worker
Immigrant Investor Venture Capital Pilot Program
Start-Up Visa
Tourist Visa
Study Visa
Self-Employed Program
The programs that are mentioned above are some of the programs you can apply in, if you want to know more, you can contact us through the number given below or via email.
How Long Does It Take To Attain A Visa?
There is no specific amount of time for this. Everything depends on the type of category you apply in and your country of origin. Some types of visa can take weeks or months, and some can even take nearly 2 years.
Do You Need an Immigration Consultant?
This one depends on the type of visa you are applying for, but if you want to make sure that you get a visa, you can hire an immigration consultant.
Each situation is going to be different, and some cases can be complex. So getting help from an experienced consultant or lawyer can become a good decision.
Diverse Country
Canada is considered as a welcoming land. It has welcomed thousands of Syrian Refugees into their country and is known for accepting immigrants all over the world. Many people even consider Canada as the most diverse country on our planet.
Until 2021, Canada wants to bring in over 1 million people, and it is inviting you to immigrate to your country.