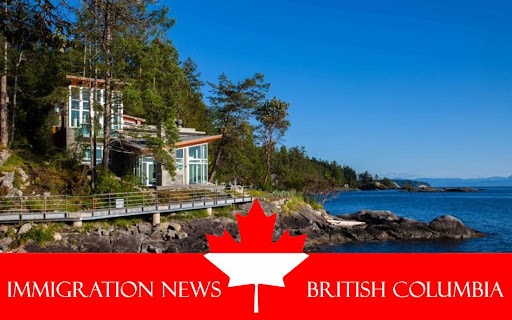 Provincial Nominations can boost Express Entry candidates' CRS scores and provide alternate paths to permanent residence in Canada.
The results of the most recent Provincial Nominee Program (PNP) invitation drawings were revealed by British Columbia last week. PNP invitation drawings are held on a weekly basis in British Columbia, making it one of the most regular PNP draws in Canada. To discover your eligibility, approach C.S. immigration, Calgary, Canadian Immigration Consultants Canada.
The most current round of invitations for the British Columbia Provincial Nominee Program (BC PNP) was held on June 7. A total of 141 people were invited to apply for a provincial nomination. This is a decrease from the 167 invites sent out on May 31.
Candidates must fulfill the requirements of one of British Columbia's Express Entry BC or Skills Immigration categories, which are maintained through the Skills and Immigration Registration System, in order to be eligible for a provincial nomination.
A Minimum Score Of 60-85 Is Required
Candidates from the Skilled Worker, International Graduate, Entry Level, and Semi-Skilled subcategories received invitations in this draw, which required a minimum provincial score of 60 to 85, depending on the stream.
To accommodate the rising labor demands in key areas of the economy, the province has lately held rounds of invitations for applicants in specific vocations. This week, the province has invited the following individuals:
125 tech jobs with a minimum score of 85, 

16 early childhood educators (NOC 4214) with a minimum score of 60, 

Less than five healthcare occupations with a minimum score of 60.
The Provincial Nominee Program 
With the exception of Quebec and Nunavut, all Canadian provinces and territories have their own PNPs. Despite the fact that provincial nomination is not the same as permanent residency, it might help you get permanent resident status from Immigration, Refugees and Citizenship Canada (IRCC). In Canada, there are approximately 80 PNPs through which potential immigrants might get permanent residency. This may be accomplished either by a direct application to the province or through an Express Entry profile.
Candidates with Express Entry profiles may also be nominated by a provincial government, which will add 600 points to their CRS score. A good CRS score may improve your chances of obtaining an IRCC Invitation to Apply. They become eligible to apply for a PNP-specific batch of invites as well.
In the most recent Express Entry lottery, Canada welcomed 932 PNP applicants with CRS scores of at least 796 to apply. This was the greatest PNP draw since Canada accepted 1,047 PNP candidates on March 2nd.
To know more, visit  C.S. immigration, Calgary's official Website, Canadian Immigration Consultants Canada.