Counted among the most popular immigration programs worldwide, Canada Express Entry system helps professionals immigrate to Canada on PR visa being equipped with many citizenship benefits.
In 2018, the program issued 89,800 ITAs (Invitations to Apply)—the most issued in a year since the inception of the program in 2015. This way, it has surpassed the previous record number of ITAs in 2017 which were 86,023.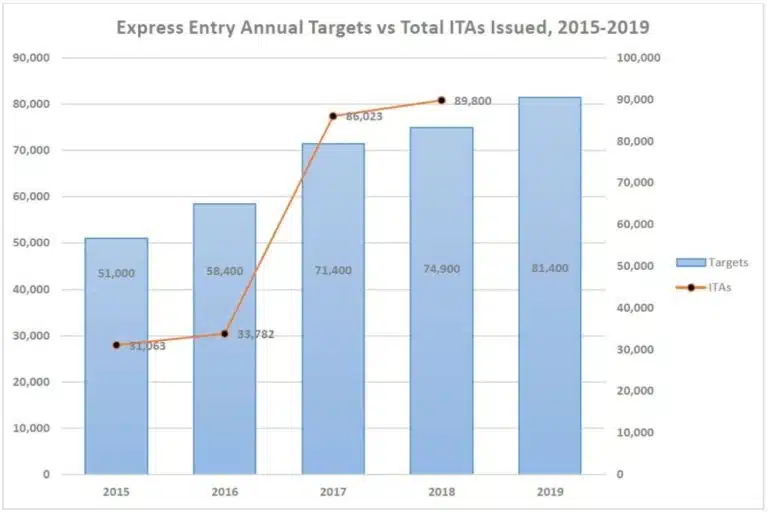 And 2019 can be bigger. This is because the admissions target has been set to increase 6,500 in 2019 and 4,400 by 2020.
To meet this objective, Immigration, Refugees and Citizenship Canada (IRCC) may increase the number of the draws. The authority may also organize more draw than the existing weekly interval between draws.
The previous year has seen a pattern created by the IRCC to improve the draw sizes. They offered 2,750 ITAs as the year started and then increased it by holding 250-500 more ITAs every two to three months to reach 3,900 ITAs. This size of ITAs was steady between September 5 and the last draw of 2018 on December 19. The IRCC may put the same strategy into practice for 2019.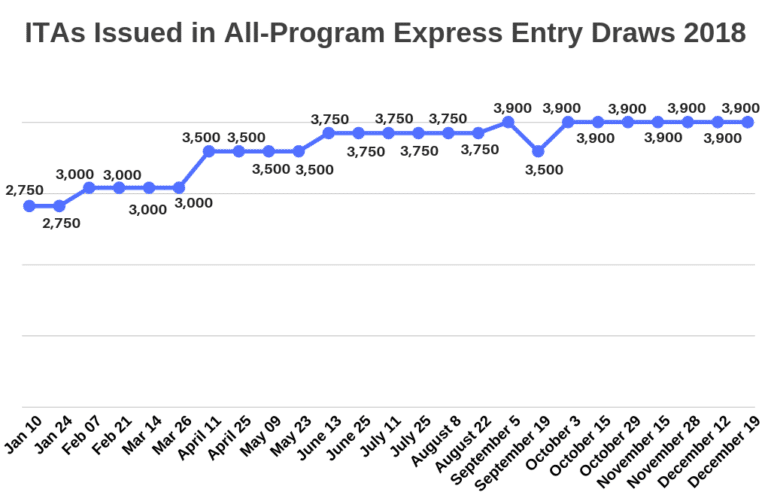 Therefore, the IRCC may have more draws on regular basis to meet its increased application targets for 2019 and beyond.
2018 has also witnessed the soaring number of candidates with a provincial nomination. IRCC confirms that 12 percent of the 62,500 Express Entry ITAs were offered during the first eight months of 2018.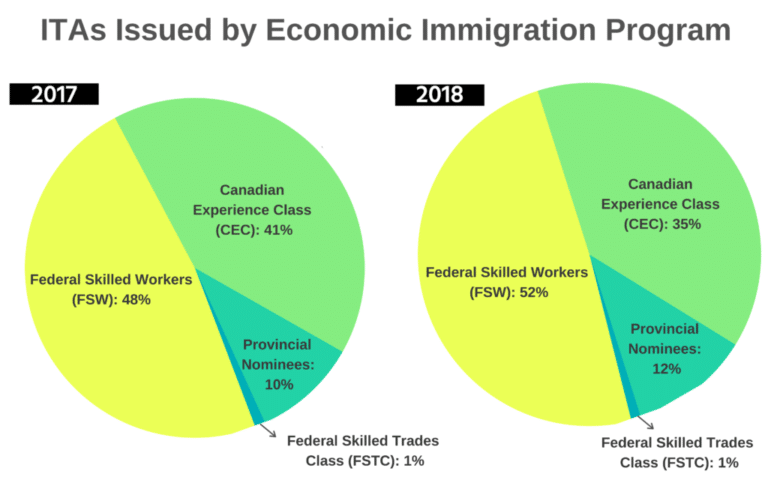 Graph Source: https://www.cicnews.com/2019/01/express-entry-2018-was-big-and-2019-could-be-bigger-0111683.html#gs.3RkRY6Ji